CCleaner Professional for Mac - 1 Mac - 1 Year
Special Price
$33.81
Regular Price
$61.49
Buy CCleaner for Mac now!
One of the favorite tools used by Windows users is beyond any doubt CCleaner. Now Mac users will also be able to enjoy the benefits provided by this great application.
You will receive your code to redeem in your account within minutes by email. In order not to miss out the mail, please check the spam or junk mail folder too!
How to download CCleaner Professional for Mac: Download Link
While CCleaner has been the most popular PC maintenance tool for over a decade, it is relatively new to the Mac platform. Piriform's CCleaner is a quick and easy to use program which makes your Mac faster and more secure. CCleaner removes cookies, temporary files and various other unused data that clogs up your operating system. This frees up valuable hard disk space allowing your system to run faster. Removing this data also protects your anonymity meaning you can browse online more securely. The simple, intuitive UI may not appeal to all Mac users but what it lacks in looks it makes up for in efficiency. Rapid 1 click analysis and cleaning settings make CCleaner a very easy way to improve your Mac performance quickly.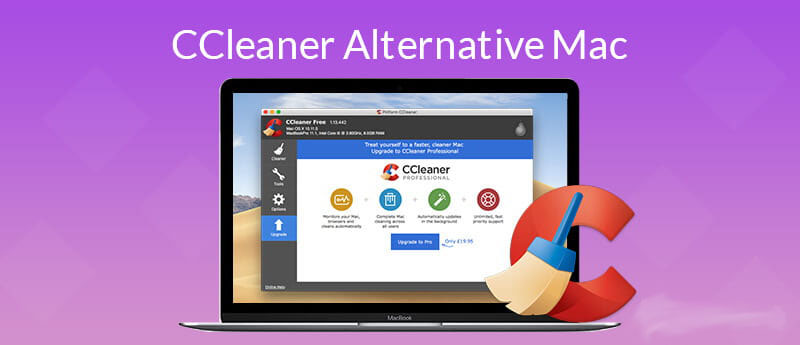 Features:
Stop bad photos from wasting storage space
Tame and simplify disorganized photo libraries and save hard drive space.
New CCleaner for Mac Professional can scan your hard drive and find bad, blurry, badly lit, or identical-looking photo files within seconds and remove them.
Enjoy CCleaner's world-renowned optimizing power
Save extra space by finding and removing unwanted system junk.
Find and wipe away cache or temporary files and automatically empty your Trash folder. Reclaim even more space by finding and removing duplicate files within a few clicks.
Uninstall apps to unlock more space and speed
Stop large apps that you barely use hogging your hard drive.
Unlock more speed and space from your Mac by detecting and removing large or redundant apps.
Keep your online browsing private and secure
Keep your online activities and accounts safer from prying eyes or curious hands.
Automatically remove browsing history, cookies, and sensitive data like autofill passwords and email addresses from your web browsers—all to a set schedule of your choice.