Special Price
$13.99
Regular Price
$19.99
Buy Groupy - 1 PC now! 
Organize multiple applications into grouped tabs on your Windows desktop.
You will receive your code to redeem in your account within minutes by eMail. In order not to miss out the mail, please check the spam or junk mail folder too!
Delivery Time: 1~24 hours
Official Download: Download Link
Please Note: This product is only available for Windows. The current version can be updated for free.
The guide for activation:
To register an account and bind a license: https://identity.stardock.com/new-account
Group apps under a common tabbed interface
Save groups of applications together for future usage
Mouseover tabs to preview the window contents
Automatically group instances of the same app together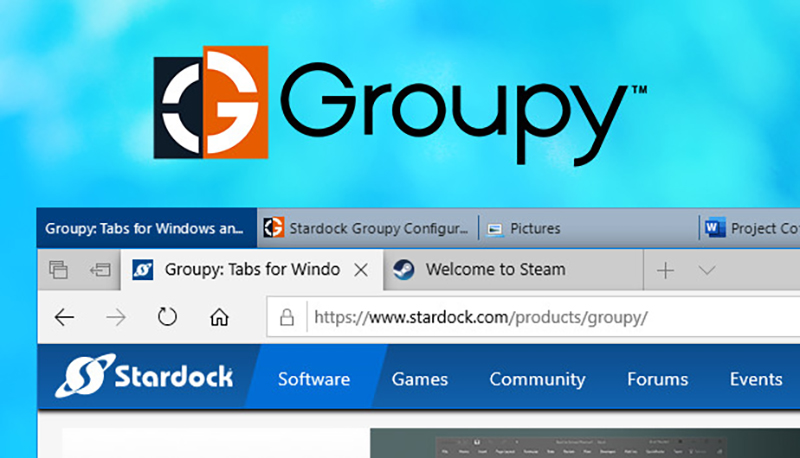 Features:
Drag and drop applications together to group them under a common tabbed interface
Organize multiple applications and documents together for convenient access
Group related tabs together for optimal workflow
Save groups of applications together for future usage
Manage tabs in quick and natural ways with the browser-like interface
Add new tabs to existing groups quickly and easily
Mouseover tabs to preview the window contents
Copy files between Explorer tabs. Drag files to the target tab, pause to switch, and then into the target window.
Automatically group instances of the same application together