Internet Download Manager - 1 PC - Lifetime
Special Price
$19.99
Regular Price
$66.51
Buy Internet Download Manager - 1 PC - Lifetime Key.
This product includes one Internet Download Manager key for 1 PC - Lifetime. The key will be sent by email after purchase within minutes. Please check the spam or junk mail folder too.
IDM doesn't support Magnet URI scheme , BitTorrents and ED2k link.
Download Link: Internet Download Manager
More information about download and installation you can find in the description below or in the delivery email.
How to download: Download Link
Internet Download Manager (IDM) is a tool to increase download speeds by up to 5 times, resume and schedule downloads. Comprehensive error recovery and resume capability will restart broken or interrupted downloads due to lost connections, network problems, computer shutdowns, or unexpected power outages.
IDM integrates seamlessly into Internet Explorer, Chrome, Opera, Firefox, Avant Browser, and all other popular browsers to automatically handle your downloads. You can also drag and drop files, or use Internet Download Manager from command line. The program supports proxy servers, ftp and http protocols, firewalls, redirects, cookies, authorization, MP3 audio and video content processing.
You only have to set the URL of the file you want to download or include a shortcut in your web browser. Once you have inserted the URL you can choose the kind of file (general, document, music, video, programs or compressed file).
It can download several files and file segments simultaneously, pause and resume downloads with a single click, recover broken downloads from unexpected power shutoff or network related problems, and it can take over downloads from Internet Explorer, Opera, Mozilla and Netscape.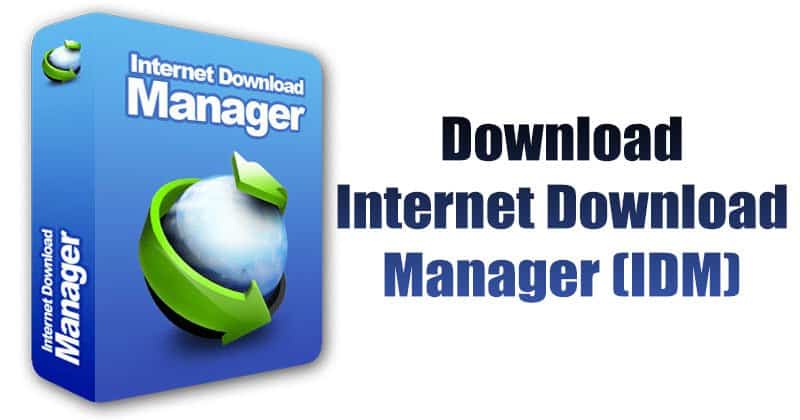 Features:
Download faster and more reliably
Install Internet Download Manager (IDM) to stop waiting for your downloads. You will be truly amazed how fast IDM downloads your files. IDM will also repair broken and resume interrupted downloads due to lost connections, network problems, computer shutdowns, or unexpected power outages.
Powerful download engine
Our powerful download engine uses unique algorithms to receive Internet data in a fastest possible way. IDM will accelerate downloads all times because of its innovative dynamic file segmentation technology. Unlike other download managers and accelerators, IDM segments downloaded files dynamically during download process, and it reuses available connections without additional connect and login stages to achieve the best possible acceleration performance. Our engineers have a lot of experience in download acceleration, and we constantly improve this download engine since 1999.
All popular browsers are supported
IDM integrates seamlessly into Google Chrome, FireFox, Microsoft Edge, Opera, Safari, Internet Explorer, AOL, MSN, Maxthon and all other popular browsers. We develop browser extensions since 1999, and we have the best engineering solutions available today. IDM offers the installation of its extensions for Chrome, Firefox, old and new Edge, Opera and other browsers.
Download selected files with one click
When several links are selected with a mouse in a browser, IDM will show "Download with IDM" button. You can also minimize this button in IDM Settings → General tab → Customize download panel in browsers.
Download files from your favorite web sites
After installing "IDM integration module" browser extension, just continue surfing the Internet, and you will be amazed how easy is to download everything you want from your favorite web sites.
Built-in Scheduler
Internet Download Manager can connect to the Internet at a set time, download the files you want, disconnect, or shut down your computer when it's done. You can also synchronize changes using periodic synchronization of files. It's possible to create and schedule several download queues for downloading or synchronization.
Download categories
Internet Download Manager can be used to organize downloads automatically using defined download categories.
Customizable Interface
You may choose the order, buttons and columns to appear on the main IDM window. There are several different skins for the toolbar with different button styles. All skins can be downloaded from IDM home site. Also users can design their own skins. Also you can choose the light or dark IDM theme.