Office 2019 Professional Plus Key - 5 PCs
Special Price
$170.92
Regular Price
$839.98
Buy Office 2019 Professional Plus Key - 5 PCs.
This product includes one Office 2019 Pro Plus key and you can activate this key on 5 PCs. The key will be sent by email after purchase within minutes. Please check the spam or junk mail folder too.
Office 2019 Pro Plus is only available for Windows 10 or later versions in both 32-bit and 64-bit versions. 
Download Link : Office 2019 Professional Plus>>
More information about dowload and installation you can find in the description below or in the delivery email.
Office 2019 Professional Plus description:
One-time purchase for max 5 PCs.
Classic 2019 versions of Word, Excel, PowerPoint, OneNote, and Outlook, plus Publisher and Access.
Licensed for home and commercial use
Office 2019 Professional Plus provides the best solutions for home and business users.The advantages of purchasing an Office 2019 Pro Plus key include the following:
Emails can be archived directly from Outlook and Exchange Data Loss Prevention can be used.
Checking spreadsheets for errors and inconsistencies can be done with Excel's Inquire feature and Power Pivot.
Integration with Windows Rights Management Services for Windows Servers is provided by this package.
Exchange and SharePoint provide users with access to project-related email and documents.From within Outlook, you can carry out all of this.
The main applications:
Word
Microsoft Word has the potential to elevate your writing to new heights. It has new features and custom templates.Students, bloggers, writers, and journalists who need to create professional documents will love this tool.
Excel
One of the most widely used programs on the planet, Microsoft Excel is used to create expert financial report spreadsheets. You can use a template that you made yourself or you can make your own modern calculations and formulas.
PowerPoint
Use Microsoft PowerPoint to make your presentation stand out. You can even use animations and pre-made templates with this program to make neat presentations. Students and business owners can both benefit greatly from this method of presentation enhancement.
One Note
OneNote is best for people who need to work together. On the internet, users can add individual notes, images, and other content and share it with family and coworkers. All of the content is kept safe and easily accessible.
Outlook
Microsoft's popular email service is Outlook. Compared to the online Outlook service, the desktop application has more in-depth features and is simpler to use. The essential tool for all of your emailing requirements.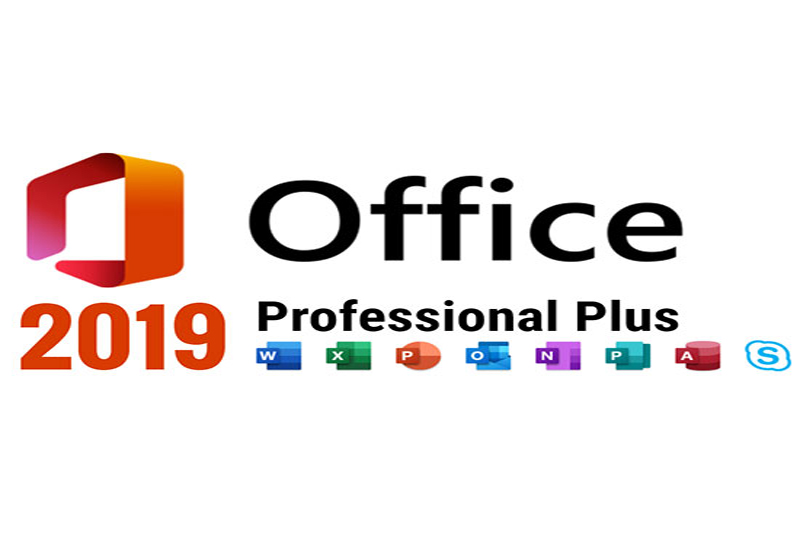 How to use Office 2019 Professional Plus key:
Step 1: Go to setup.office.com
Step 2: Sign in with your MS account. Please create one if you don't have. Remember this account so that you can install or reinstall Office later, without a product key.
Step 3: Enter your Office product key, without hyphens.
Step 4: Finish the redemption process by following the prompts.
System Requirements:
Microsoft account
Internet access
Windows 10
1.6 GHz, 2-core processor
4 GB, 2 GB (32bit) RAM
4 GB available disk space
1280× 768 screen resolution