Visio Professional 2019 Key - 1 PC
Special Price
$50.97
Regular Price
$434.08
Buy Visio Professional 2019 Key - 1 PC.
This product includes one Visio Professional 2019 key for 1 PC. The key will be sent by email after purchase within minutes. Please check the spam or junk mail folder too.
Visio Professional 2019 is available for Windows in both 32-bit and 64-bit versions. Only for Windows, not for MAC
Download link: Visio Professional 2019>>.
More information about dowload and installation you can find in the description below or in the delivery email.
Visio Professional 2019 description:
Office Visio Pro 2019 key is software for drawing flowcharts and diagrams in the office software family. Microsoft Visio Pro 2019 Key includes features that are innovative: and easily draw diagrams, flowcharts, org charts, floor plans, technology layouts, and much more with Visio.
Microsoft Visio makes it possible to operate creatively. Collaborate on Visio flowcharts to add advice. Work together on diagrams by an internet browser everywhere.
With new collaboration features that allow multiple team members to work on a single diagram simultaneously without having to worry about version conflicts, Visio Professional 2019 makes it simple for teams to collaborate. The ability to alter the appearance of your diagrams and shapes has also been improved, and Visio Professional 2019 includes a number of new and updated shapes. As long as you buy Visio Pro 2019, it helps you create diagrams that look professional for understanding, documenting, and analyzing systems, processes, data, and information.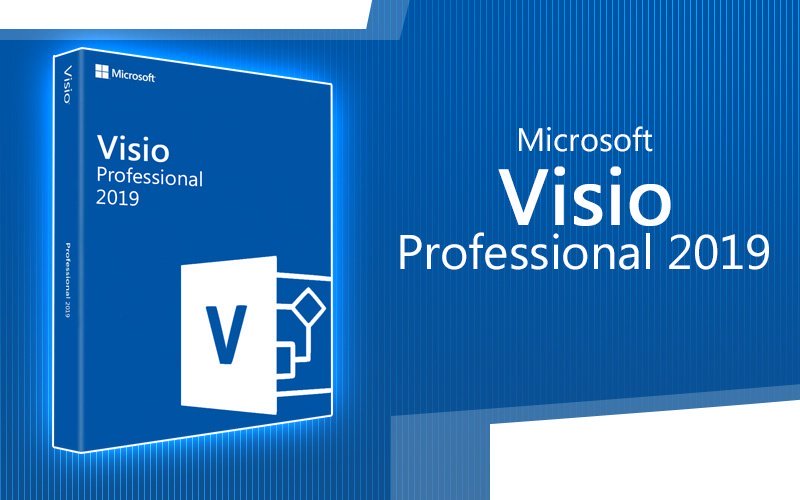 If you buy Visio Pro 2019 key,it is very suitable for you owing to its comprehensive functions --- It is a software that allows IT and business people to visualize, analyze, and communicate complex information, systems, and processes. Use professional-looking Office Visio diagrams to promote understanding of systems and processes, gain insight into complex information and leverage that knowledge to make better business decisions.
Most graphics software programs rely on structural skills. However, when you use Visio, passing important information visually is as easy as opening a template, dragging and dropping shapes into a drawing, and applying a theme to an upcoming work. New features and enhancements in Office Visio 2019 make creating Visio charts simpler, faster, and more impressive.
System Requirements
Processor: 1.6 GHz or faster, 2-core
Memory: 4 GB RAM (64-bit); 2 GB RAM (32-bit)
Hard Disk Space: 4 GB available disk space
Display: 1024 x 768 or higher screen resolution
Operating system: Windows 11, Windows 10, Windows Server 2019.