Windows 11 Home Key - 5 PCs
Special Price
$101.20
Regular Price
$717.49
Availability:
Out of stock
Buy Windows 11 Home Key - 5 PCs.
This product includes five Windows 11 Home keys and each key can be activated on one PC. The keys will be sent by email after purchase within minutes. Please check the spam or junk mail folder too.
Dowload link: Windows 11 Home
More information about download and installation you can find in the description below or in the delivery email.
Windows 11 Home Key description:
It is a digital key that lets you download Windows 11 Home to your computer directly from the official Platforms. You can creatively pursue your passions in a new setting with Windows 11 Home's modern workspace. Windows 11's revamped Start menu, redesigned taskbar, optimized system tray, enhanced Action Center, new Settings panel, widgets, and virtual desktops all contribute to the operating system's user-friendliness and enjoyment. Buy Windows 11 Home and let Windows 11 make your work more fun and easy. Windows 11 Home has the potential to transform the way you work.
Windows 11 will have several new features that improve the quality of life of its users compared to its Windows 10 counterpart.
Better looking pastel-themed interface, that moves the start button to the center of the screen.
Better android app store integration making it easier for android phones to connect with computer devices and Easier virtual desktop set up, better Microsoft teams' integration.
HDR and Direct Storage innovations made In the Xbox Series X will also be imported to Windows 11 making a much smoother gaming experience.
Microsoft's Windows NT operating system's most recent major release, Windows 11 Home, was released in October 2021.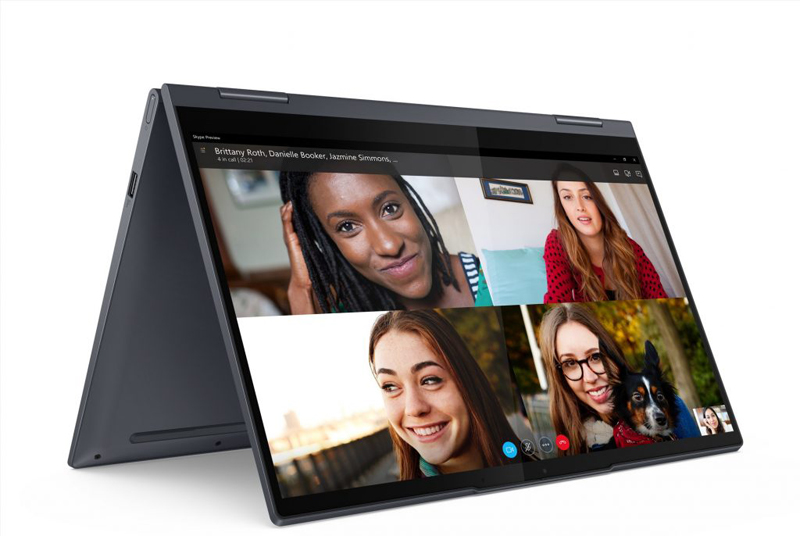 Windows 11 has easy-to-use tools that can help you optimize your screen space and maximize your productivity.
New ways to connect
With Chat from Microsoft Teams you can reach anyone (for free) however you prefer (call, chat, text, video) right from your desktop.
Connect with anyone
Chat and calling are built into your taskbar and samlessly integrate with Outlook and Calendar - making it easy to connect in just a couple of clicks.
Refocus your workflow
PowerPoint, Microsoft Edge, Microsoft Teams - the apps - you need work seamlessly with new multi-tasking tools like Snap layouts, Desktops, and a new more intuitive redocking experience.
Your content, curated
Your favorite photos. The world news. Today's to-do list and tommorow's weather. Widgets help you find content that matters to you. It's all things you - always a swipe away!
Work and play
The apps you need. The shows you love to watch. Find them fast in the new Microsoft Store.
The browser that puts you first
Work, play, shop, stream, connect - whatever you set out to do, Microsoft Edge on Windows 11 helps you do it with a speed and security.
The latest in PC gaming performance
Play the latest games with graphics that rival reality. Play with players on console. Play with the peripherals that you love. When it comes to playing your way, Windows 11 makes it happen.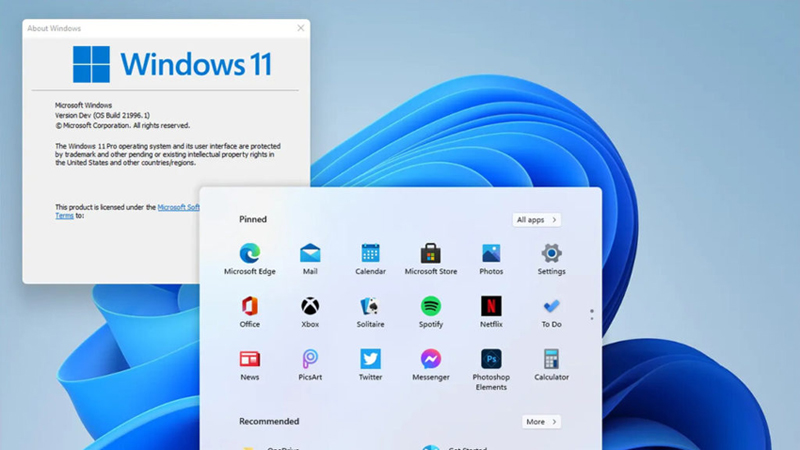 Microsoft Windows 11 Home features:
Device encryption - If you turn on device encryption, only authorized individuals will be able to access your device and data.
Find my device - Keep track of your devices—even your digital pen!
Firewall and network protection - Your Windows device comes with built-in security features to help safeguard against viruses, malware, and ransomware.
Internet protection - App & Browser control in Windows Security helps protect your device from potentially dangerous apps, files, websites, and downloads.
Parental controls and protection - Manage screen time, limit access to mature content, and control online purchases when you connect your family's Microsoft accounts.
Secure boot - Helps prevent malicious software applications and unauthorized operating systems from loading during the system start-up process.
Windows Hello - Uses facial recognition, fingerprint, or PIN, for a fast, secure, and password-free way to unlock your compatible Windows devices.
Windows Security - View and manage the security and health of your device.
System requirements:
These are the minimum system requirements for installing Windows 11 on a PC. If your device does not meet these requirements, you may not be able to install Windows 11 on your device and might want to consider purchasing a new PC. If you are unsure whether your PC meets these requirements, you can check with your PC Original Equipment Manufacturer (OEM) or, if your device is already running Windows 10, you can use the PC Health Check app to assess compatibility. Note that this app does not check for graphics card or display, as most compatible devices will meet those requirements listed below.
Your device must be running Windows 10, version 2004 or later, to upgrade. Free updates are available through Windows Update in Settings>Update and Security.
Processor: 1 gigahertz (GHz) or faster with 2 or more cores on a compatible 64-bit processor or System on a Chip (SoC).
RAM: 4 gigabyte (GB).
Storage: 64 GB or larger storage device Note: See below under "More information on storage space to keep Windows 11 up-to-date" for more details.
System firmware: UEFI, Secure Boot capable. Check here for information on how your PC might be able to meet this requirement.
TPM: Trusted Platform Module (TPM) version 2.0. Check here for instructions on how your PC might be enabled to meet this requirement.
Graphics card: Compatible with DirectX 12 or later with WDDM 2.0 driver.
Display: High definition (720p) display that is greater than 9" diagonally, 8 bits per color channel.
Internet connection and Microsoft account: Windows 11 Home edition requires internet connectivity and a Microsoft account. Switching a device out of Windows 11 Home in S mode also requires internet connectivity. Learn more about S mode here.For all Windows 11 editions, internet access is required to perform updates and to download and take advantage of some features. A Microsoft account is required for some features.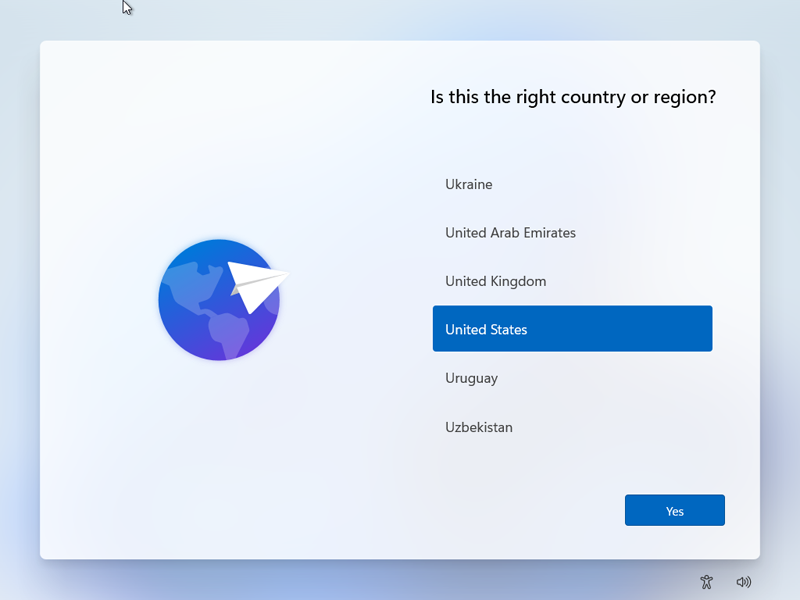 Feature-specific requirements for Windows 11:
Some features in Windows 11 have increased requirements beyond those listed above in the minimum requirements section. Below are some additional details regarding requirements for key features:
Windows Subsystem for Android Apps available at Amazon Appstore. Additional requirements anticipated and will be communicated as the product is rolled out to select geographies.
5G support: requires 5G capable modem where available.
Auto HDR: requires an HDR monitor.
BitLocker to Go: requires a USB flash drive (available in Windows Pro and above editions).
Client Hyper-V: requires a processor with second level address translation (SLAT) capabilities (available in Windows Pro and above editions).
Cortana: requires a microphone and speaker and is currently available on Windows 11 for Australia, Brazil, Canada, China, France, Germany, India, Italy, Japan, Mexico, Spain, United Kingdom, and United States.
DirectStorage: requires an NVMe SSD to store and run games that use the Standard NVM Express Controller driver and a DirectX12 GPU with Shader Model 6.0 support.
DirectX 12 Ultimate: it is available with supported games and graphics chips.
Presence: requires sensor that can detect human distance from device or intent to interact with device.
Intelligent Video Conferencing: requires video camera, microphone, and speaker (audio output).
Multiple Voice Assistant (MVA): requires a microphone and speaker.
Snap: three-column layouts requires a screen that is 1920 effective pixels or greater in width.
Mute/Unmute from Taskbar: requires video camera, microphone, and speaker (audio output). App must be compatible with feature to enable global mute/unmute.
Spatial Sound: requires supporting hardware and software.
Microsoft Teams requires video camera, microphone, and speaker (audio output).
Touch: requires a screen or monitor that supports multi-touch.
Two-factor Authentication: requires use of PIN, biometric (fingerprint reader or illuminated infrared camera), or a phone with Wi-Fi or Bluetooth capabilities.
Voice Typing: requires a PC with a microphone.
Wake on Voice: requires Modern Standby power model and microphone.
Wi-Fi 6E: requires new WLAN IHV hardware and driver and a Wi-Fi 6E capable AP/router.
Windows Hello: requires a camera configured for near infrared (IR) imaging or fingerprint reader for biometric authentication. Devices without biometric sensors can use Windows Hello with a PIN or portable Microsoft compatible security key.
Windows Projection: requires a display adapter which supports Windows Display Driver Model (WDDM) 2.0 and a Wi-Fi adapter that supports Wi-Fi Direct.
Xbox (app): requires an Xbox Live account, which is not available in all regions. See Xbox Live Countries and Regions for the most up-to-date information on availability. Some features in the Xbox app will require an active Xbox Game Pass subscription (sold separately). Learn more about the pass.
How to activate Windows 11 Home Key:
Download Windows 11 Home from official website: Windows 11 Home
Install Windows 11 Home.
Click on "Start".
Open "Settings".
Click on "System".
Find a message from the right section: "Windows isn't activated", and click the Activate now button.
Under the Change product key section and click "Change".
Type the activation code sent to you after purchase.
Click "Next", Windows will begin the activation task.